The Chief Justice, Justice Kwasi Anin Yeboah has petitioned the Director-General of the Criminal Investigations Department (CID) of the Ghana Police Service to investigate a $5m bribery allegation against him.
A copy of the petition dated Monday, July 12, 2021, signed by the Judicial Secretary, Justice Cynthia Pamela Addo, said there was no iota of truth in the said allegations against Anin Yeboah.
"His Lordship the Chief Justice is saddened that without any shred of evidence, his name has been dragged into this sordid and potentially criminal matter.
"His Lordship, Anin Yeboah further asserts that he has not demanded or received any money from any person to influence any decision", the petition said.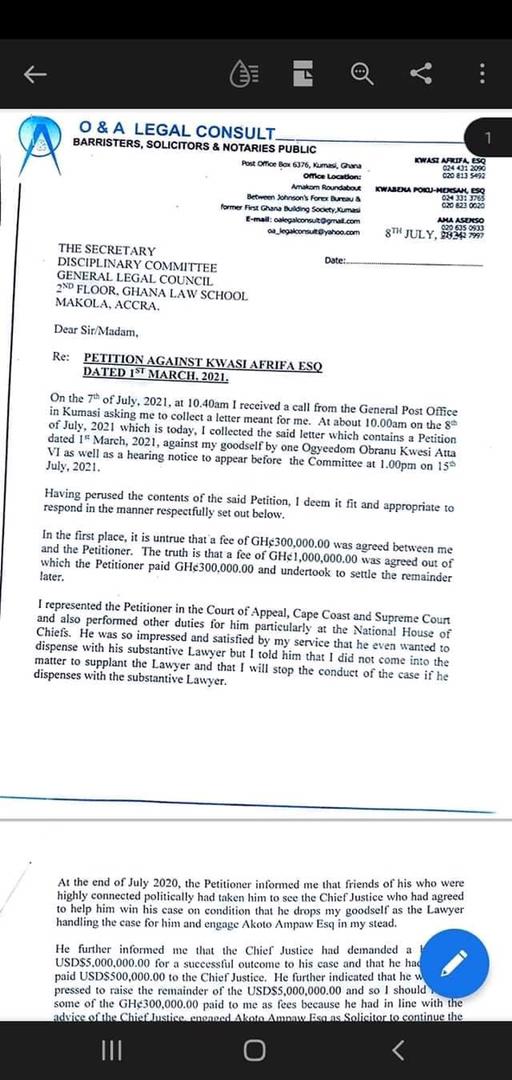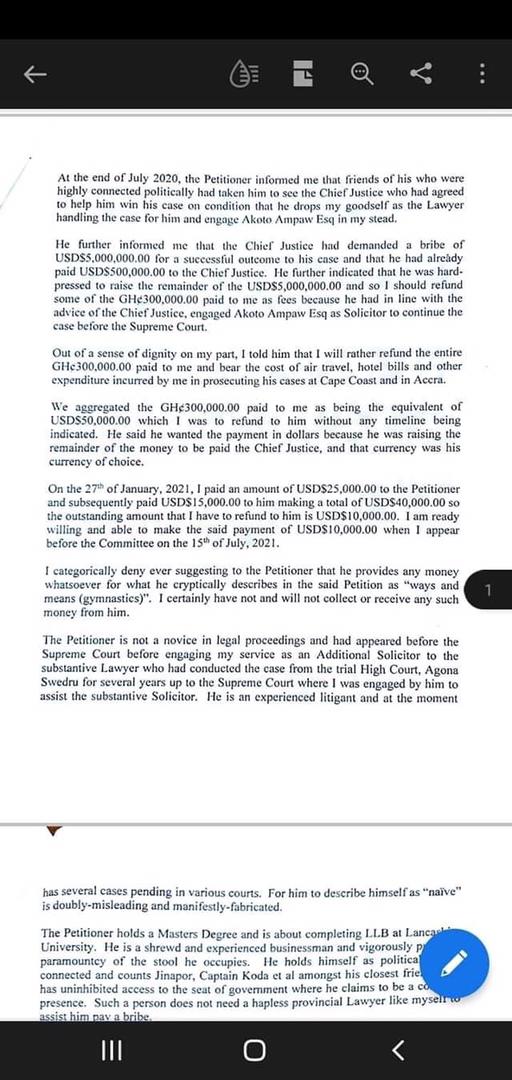 According to him, the petitioner (Ogyeedom) told him (Lawyer Afrifa) to refund a GH¢300,000 legal fees paid to him to allegedly enable him (Ogyeedom) raise a US$5million bribe to be paid to the Chief Justice to get a favourable decision in a pending legal dispute.
However, the Chief Justice has categorically denied the allegations contained in the response of Lawyer Afrifa.
According to the Chief Justice, he had had no personal interactions with Ogyeedom Kwesi Atta IV.
"His Lordship the Chief Justice confirms that he does not know the plaintiff and has not met or seen him anywhere, except in the courtroom where he rises to announce his name when his case is called.
Indeed, the records show that the plaintiff unsuccessfully petitioned for the recusal of His Lordship the Chief Justice and His Lordship Justice Victor Jones Mawulom Dotse from the matter.
Also the Chief Justice said the records of the case would show that he (Chief Justice) was the only judge who dissented in an application by Ogyeedom Atta IV with regard the the case before the apex court.
"His Lordship is available to assist with all investigations into this matter, while he considers his own civil legal options to ensure that this matter is dealt to its logical conclusions," the petition to the CID added.