A mother and her two girls perished in a fire outbreak at Abuakwa in Kumasi on Wednesday dawn.
According to Tell Us Ghana, it is unclear the cause of the inferno but eyewitnesses say they found the mother shielding the two children from the fire after dousing the flame.
The three victims are identified as Abigail Manu 28, Norah Yeboah, 9 and Philipa Yeboah, 6.
Two of the five people who occupied the house at the time of the incident escaped unhurt.
Community security volunteers who were first at the scene explained there was a loud noise from the house around 3:15 am which pulled them to the scene.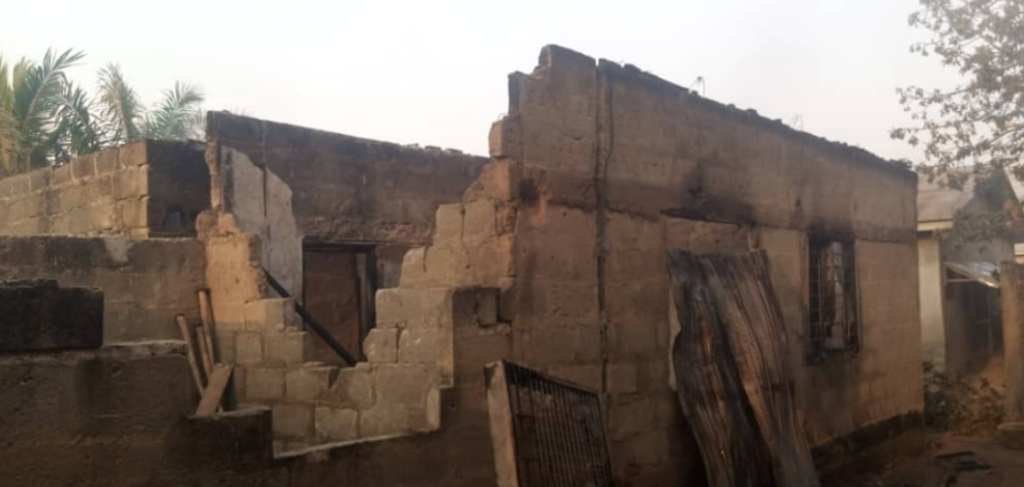 Commander of the volunteers, Stephen explains their attempt to break into the room was unsuccessful due to the security enforcement of her door.
"She was robbed two months ago and another happened last week. So she had improved the enforcement behind the door," he said.
He further explained that "we broke into the house from the back but the fire was too much for us to enter".
It took a neighbour's pump machine to douse the flame.
Fire Service got to the scene after the volunteers and residents had doused the flame.