Cadres for Accountable Leadership, a pressure group within the National Democratic Congress party is challenging the leadership of the party to make public, collated results of the disputed 2020 election.
The group had issued a fourteen (14) day ultimatum to the party leadership to furnish the rank and file of the NDC with the internally collated results of the 2020 election.
They threatened to take drastic measures against the NDC leadership if their demands are not met.
The group stormed the office of the party in their NDC colours holding placards that suggested they weren't taking things likely with John Mahama and the party leadership.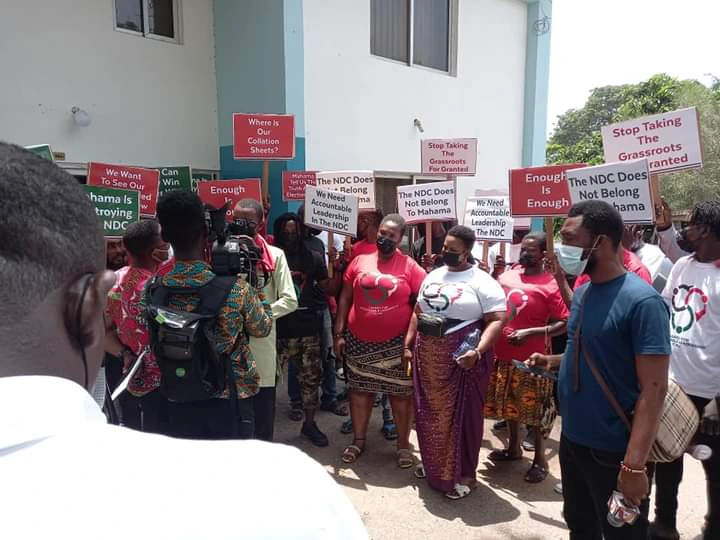 They had subsequently blamed the poor show in court regarding the election petition over the lack of accurate and reliable data to support their claims, as it was expected.